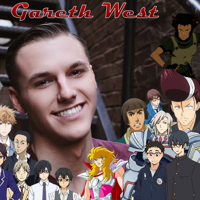 Gareth West
Gareth is an actor, model, and voice actor based out of Texas. He is known for such Anime roles as; Ittetsu Takeda in Haikyu, Seiya Takehaya in Tsurune, Kanichi Konishi in Food Wars, Haruka Shinozaki in My Girlfriend Is Shobitch, Lizard Misty in Saint Seiya, 2D in Golden Time, Akihiro Tsukaba in Chihayafuru, Tomoaki Yamagishi in O Maidens In Your Savage Season, and Dinkuron in Log Horizon. He is also currently playing the role of Jason Lee Scott the Red Power Ranger in the upcoming release Red Rising: A Power Rangers Fan Film. When not making anime voices or acting, Gareth enjoys basically anything nerdy under the sun. So whatever it is you are into, chances are you can come up and geek out. Because there is nothing he likes more than getting enthusiastic, and making new friends!
John Swasey
John started down the road of anime in 1997, when he landed his first role in Golden Boy from ADV Films. Since then, John has gone on to voice hundreds shows and characters. John's wife once quipped that there are certain actors who might be the "Brad Pitts" of anime but John is the "Kevin Bacon" of anime.
Being the character actor type has given John the freedom to voice bazillions of characters such as Undertaker in Black Butler, Salvador in Borderlands II (VG), Gendo in Evangelion, the Captain in Halo (VG), Lord Death in Soul Eater, Hoenheim in Fullmetal Alchemist, Sir Crocodile in One Piece, Salvador in Borderland II, Kogoro in Sgt. Frog, Huang in Darker than Black, Vulcan in Orphen, Ken in Kaleido Star, Captain Ahab in Hakugei The Legend of Moby Dick, Rikudoh in RahXephon, Mister in Coyote Ragtime Show, as well as roles in the live action films 2009 Lost Memories, Conduct Zero, Yesterday, Jungle Juice, and the Gamera trilogy. Most recently you can catch John in the broadcast series of GANGSTA as Chad, and Akame Ga Kill as Bols as seen on Toonami.
In 2004, John jumped to the other side of the "mic" to direct. Among the shows he has directed are Welcome to the N.H.K., AirGear, Wandaba Style, St. Seiya, Shadow Skill, E's Otherwise, Michel, Jinki Extend and Shinobi (live action co-directed with longtime pal, Kyle Jones). John loves working in the world of anime as a director and voice actor! Currently John is working with pals Kyle Jones and Jay Hickman on an original animation full length movie called The Perfect Khan. In addition to anime, John has voiced thousands of radio and tv commercials – even acted in a few films. One of the coolest acting jobs was being the Beer Delivery Guy in Dazed and Confused.
Samurai Dan and Jillian
The husband and wife team of Daniel and Jillian Coglan are full-time martial art instructors, specializing in 16th century Samurai Arts. When not teaching at their dojo, the Kojokan, they travel the United States performing and teaching the ancient ways of the most famous warriors in history.
With a combined 35 years of experience, their show is a unique blend of history, combative skill, and humor, designed to educate and entertain audiences both large and small.
Beyond their martial skills, the dynamic duo collaborated to write, direct, host, and star in a 12 episode TV series entitled, "The Way of The Samurai."
Daniel is also an author, with several martial art articles published, and is currently working on his second full-length novel.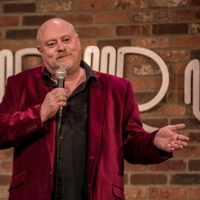 Robert L. Mungle
Robert L. Mungle is a voice actor for Funimation, ADV Films, Seraphim Digital/Sentai Filmworks, and OkraTron 5000. The Right Reverend Robert L. Mungle founded The Whiskey Brothers in 1998. Since then, while the line-up has changed, it has been his outrageously loud voice that has led the group. Mungle has taken the stage everywhere from sold out theaters to seedy strip clubs. His IMDB page boasts over 100 different anime roles, from "Ghost Stories" to "Lady Death" to "Excel Saga." He was born in Houston and you might recognize him from any of tons of anime roles, some of which include Amanojaku from Ghost Stories, Mr.8 from One Piece, Matsushita from Angel Beats, and Pedro Domingo from Excel Saga. He's appeared in Akame ga Kill!, 009-1, Broken Blade, Gantz, Halo Legends, and many others.
Olivia Swasey
Olivia Swasey is a Native Houstonian who began her voice acting career when she was a wee tyke. She got her start in anime doing small bit roles for ADV Films. Eventually, she started landing larger roles for Sentai Filmworks. Some of her favorite characters are Maya in "Revue Starlight", Kirari Mombami in "Kakegurui", Ran in 7 "Seeds", and Haruno Yukinoshita in "My Teen Romantic Comedy SNAFU!". In addition, Olivia can be seen as Morga in "Land of the Lustrous", Yukina Minato in Bang! Dream, Ylva in "Vinland Saga", and Momoga in "Girls Und Panzer". She landed her first lead role in "Kampfer" playing the female role of Natsuru. Olivia graduated with a B.F.A from the University of Houston and is currently working on perfecting her handstand! She thanks her dad, John Swasey, for his continued love and support of her anime career.
Greg Ayres
Greg Ayres has been screaming into microphones for close to 22 years now! With over 376 credits to his name, he has managed to play a variety of characters that are almost as colorful as his hair. He is honored to return to his role of Son Goku this year in Saiyuki Reload Zeroin, having worked on the Saiyuki franchise for over 20 years. He can currently be heard as Yu Nishinoya in Haikyu, and as Chai in Shenmue The Animation on Adult swim. Some other recent roles include Chota Segawa in Alice in Borderland (OAV), Sho Utsumi in SSSSGridman, Frost in DragonBall Super, Geo in Sony Picture's Starship Troopers : Traitor of Mars, Jiro in Concrete Revolutio, Ryuuou Edogawa in Doreiku, Koji Koda in My Hero Academia, and he even makes an appearance as Popuko in Pop Team Epic.
He is proud to be a part of the new "Pink Harvest" productions from Sentai Filmworks, in the roles of Izumi Sena in Lovestage, and Yabase in Hitorijime My Hero. Some other recent favorites include Nagisa Haruki in Free, and Free Eternal Summer, MonoKuma in Danganronpa, Clear in Dramatical Murder, Doug in Gangsta, Zenji Marui in Food Wars, Ganta Igarashi in Deadman Wonderland, Heihachi Hayashida in Samurai 7, and Kouichi Sakakibara in Another. Some of his all-time favorite roles include Chrono in Chrono Crusade, Kaoru Hitachiin in Ouran High School Host Club, Youhei Sunohara in Clannad, Yuki in The Wallflower, Leo in Ghost Stories, Satoshi Hiwatari in DNAngel, Kaworu Nagisa in the Director's Cut of Neon Genesis Evangelion, Tomoki Sakurai in Heaven's Lost Property, and Negi Springfield in Negima.
Of all of his many roles, his favorite will always be the real life role of "Little Brother" to a guy with a big Sippy Cup, and an even bigger heart – who touched the world with his "Love and Laughter".
JAPANNA anna GOLDSKY
"JAPANNA" Anna GOLDSKY じゃぱあんな杏奈ゴールドスカイ is a first-generation immigrant from the far east Asia. She was born and raised in Japan, and she dedicated herself to studying Japanese culture, history, and art. In order to broaden her outlook, she has traveled around the world, learned various cultures, and met people who had different religion, language, and skin color. She found out that open-mindedness to accept the differences is the key to peaceful world with no bullying, no discrimination, and no violence.
JAPANNA Anna GOLDSKY immigrated to America legally, worked hard, passed the US citizenship test, and became an American citizen. She is proud of where she came from and where she is now. She speaks English proudly with Japanese accent. Some people may have prejudice for thick foreign accents, but JAPANNA Anna GOLDSKY instead is hoping you have the open-mindedness and global view to accept different languages, accents, and cultures. JAPANNA Anna GOLDSKY is a Japanese culture expert, brush calligraphy artist, master of contemporary-zen, storyteller, and founder of Japan Shinzen art & culture / UI international. Her mission is to help people reduce frustration and anxiety, and create peace and energy in the soul through her joyful CREATIVE-ZEN art & meditation SOUL-EMPOWERMENT program.